HARD KOMBUCHA CRAFTED IN CHICAGO
Luna Bay was born out of a desire to make a change in the beverage industry — to be the first non-GMO, gluten-free, low sugar libation crafted in Chicago. Our kombucha products are made from real fruits, herbs and yerba mate tea. They are naturally fermented to 6% ABV — for a boozy bite.
OUR FIRST 3 FLAVORS ARE
AVAILABLE NOW
Palo Santo Blueberry, Ginger Lemon, and Hibiscus Lavender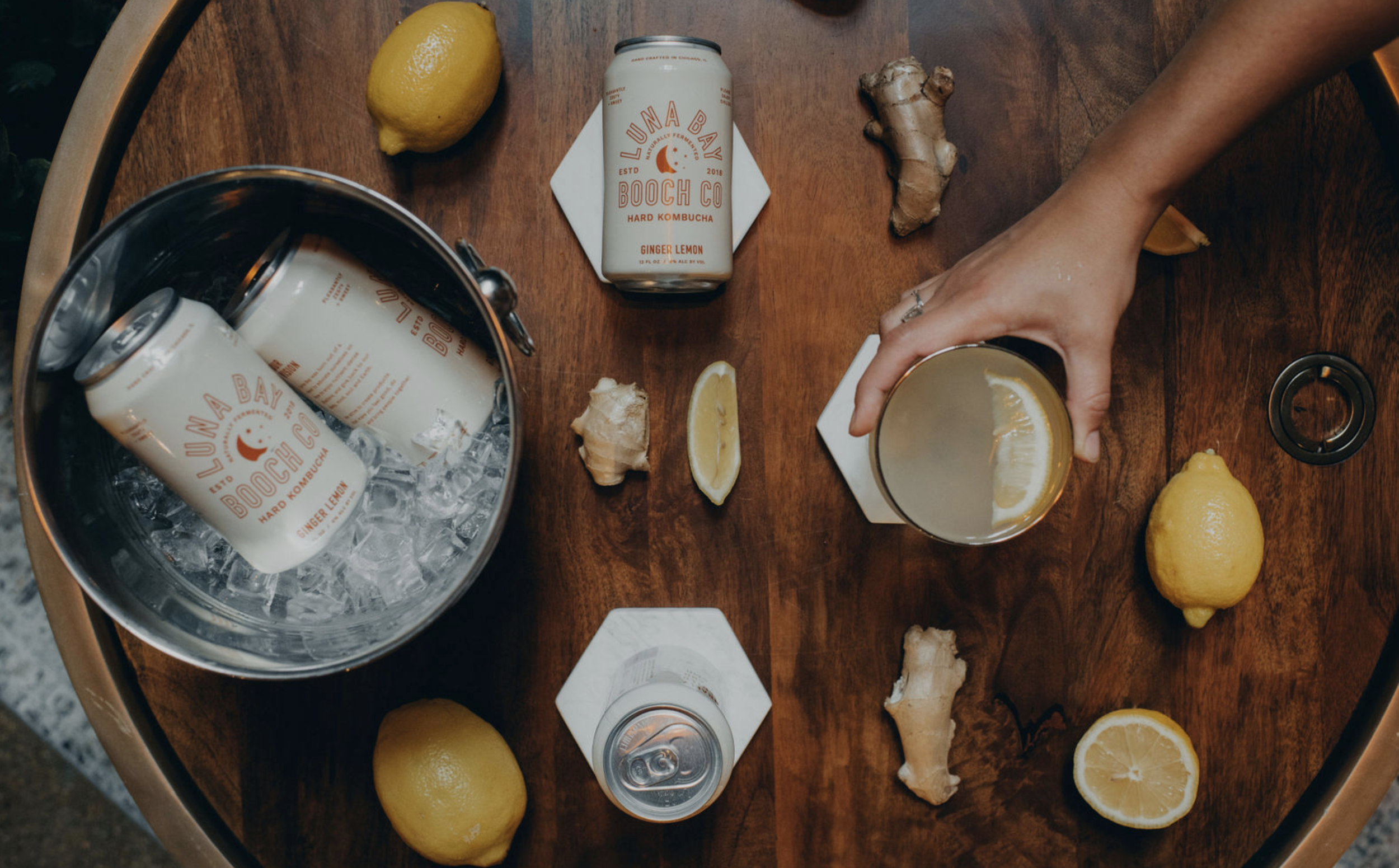 CHEERS TO HEALTH AND WELLNESS
Luna Bay is a female run brand, created by Bridget Connelly and Claire Ridge — two women that are passionate about health and wellness. They are motivated by creating quality products that not only taste good, but do good for the Earth.
Luna Bay is invested in supporting both local and global impact initiatives, and is a part of 1% for the planet.
A BLEND OF OUR MIDWEST & WEST COAST ROOTS
Water is both the main ingredient in Kombucha, and our lives - being paddlers and surfers. A water element was key to our brand, represented with a wave underneath the moon, and in our name "Bay."
The moon, also referenced in "Luna," is a symbol of the spiritual aspects of femininity, such as intuition and creativity.
The four stars flanking the moon are an ode to our city's flag, and represent mind, body, spirit, and community.